barxui – your labels in the cloud
design labels, manage data and print with ease – all from your favourite web browser
---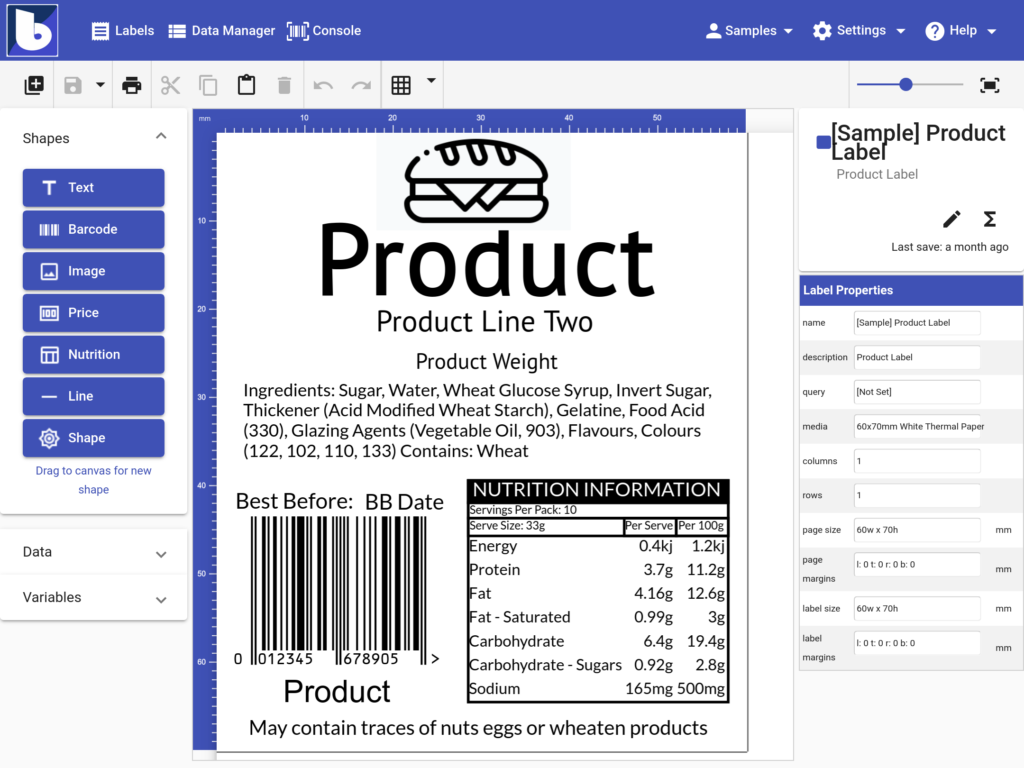 Fully online designer
Experience the power of professional label design with barxui! Our cloud-based software provides all the necessary tools and features to create visually stunning labels effortlessly:
Intuitive drag and drop user interface accessible from any modern browser
Unlimited label design options to unleash your creativity
Add text, paragraphs, barcodes, pictures, and shapes to customize your label
Supports leading barcode styles, including GS1, QR, Code128, Code39, ITF, and UPC
Built-in nutrition panel wizard and pricing shape styles to ensure consistent formatting
Wide collection of text font typefaces to choose from
Connect labels to data from multiple sources and streamline your workflow
Add prompted questions for operators to set at print time and maximize efficiency
With Barxui, your label design process will be smoother and more enjoyable than ever before. Try it out now and see the difference for yourself!
Upload, Synchronise and Update Data
Revolutionize your data management with barxui's powerful tools for uploading, synchronizing, and updating data!
With our Data Manager, you can effortlessly import Excel or CSV files and create queries to sort and filter your data. Our advanced filtering options allow you to join queries and enhance data sources that cannot be easily altered. For example, you can add a supplier table and reference it from an inventory table, or a product table referenced by code from a production table.
barxui Agent takes your data management to the next level by enabling automatic import and updates from files or Microsoft SQL Server (version 2016 or later). This feature ensures that your data is always up to date without the need for manual intervention.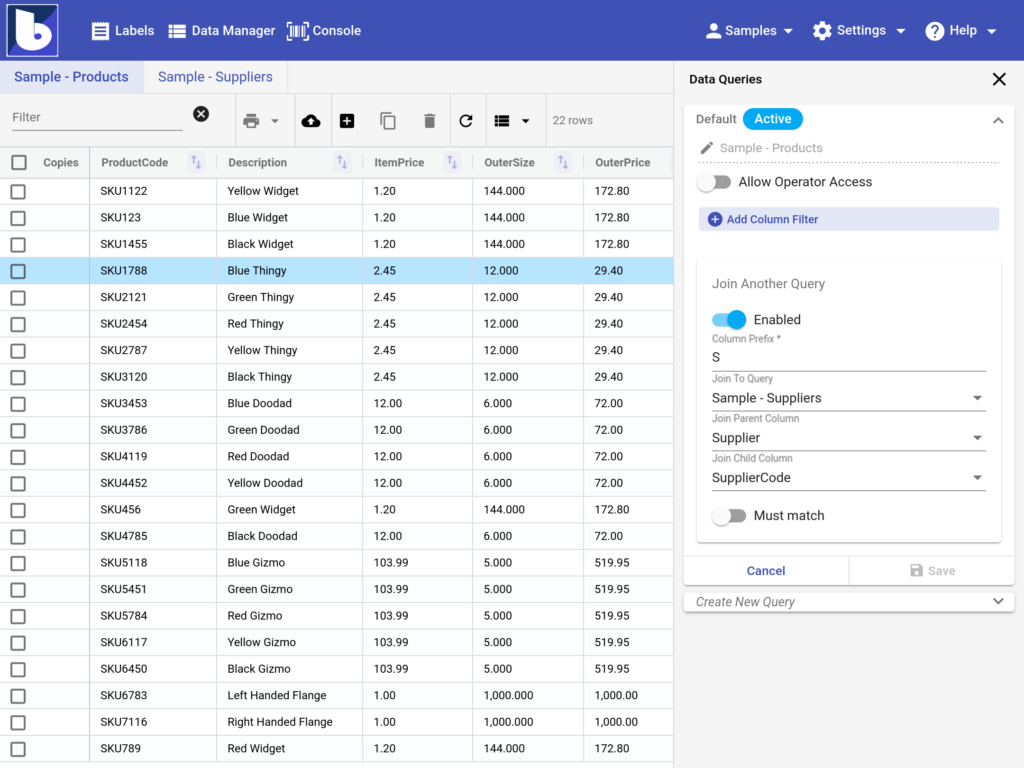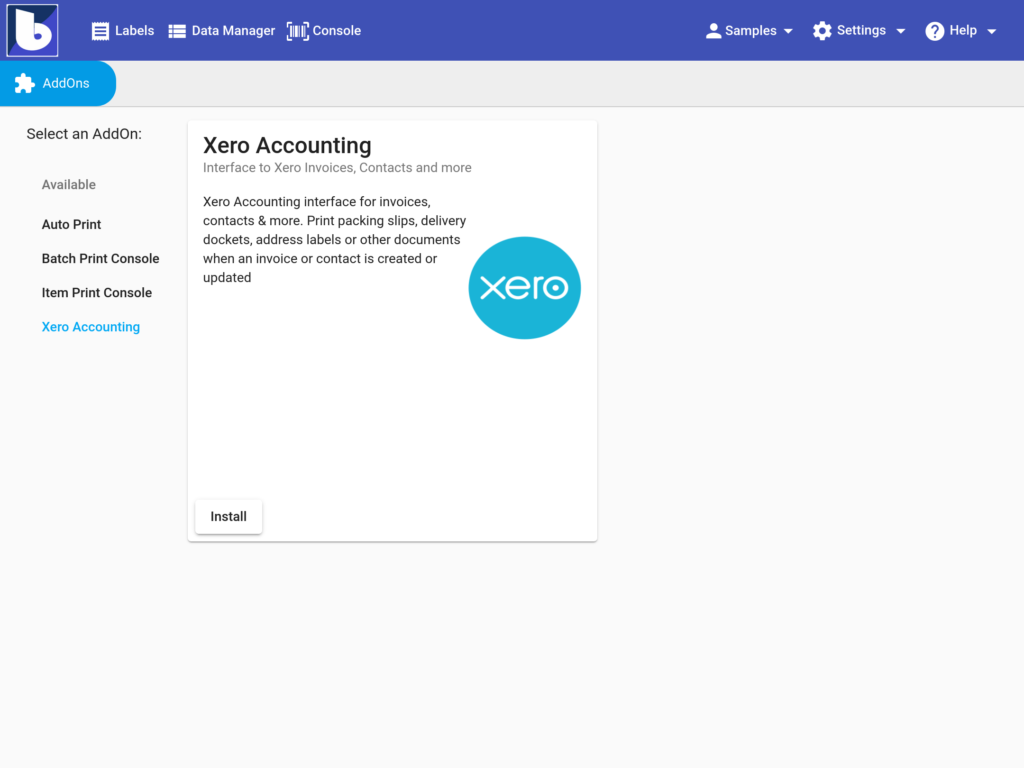 Extend and Integrate
Unlock the full potential of barxui with our integration, console, and automation addons, designed to take your systems and processes to the next level!
Our integration addons provide seamless data exchange with external systems, enabling you to pull or receive data effortlessly. Our console addons simplify the interface for process workers in a factory or warehouse, streamlining your workflow and maximizing efficiency.
With our automation addons, you can add new functionalities to barxui, such as automatically printing labels when new data is synchronized from an agent or other addon. Our growing collection of addons includes integration with leading cloud services, allowing you to read your data directly into barxui and print labels instantly.
Looking for a specific addon? Let's talk! We are committed to expanding our collection of addons to meet the evolving needs of our users and enhance their experience with barxui.
Experience the power of barxui addons and unlock the full potential of your label design and data management process. Try barxui today!
---
Here's what some of our customers are saying